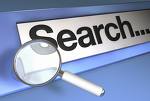 Inbound Marketing is defined as marketing focused on "getting found" by customers.
Think relationship marketing and Seth Godin's idea of permission marketing. David Meerman Scott recommends that marketers "publish their way in" (via blogs etc.) in contrast to outbound marketing where they used to have to "buy their way in" (via paid advertisements).
Inbound Marketing encompasses the use of blogs, social networking, article marketing – all things online exposure; and, is also often referred to as Pull marketing because you are pulling people into your sphere of influence by being findable and available for communication.
In traditional marketing (outbound marketing) companies focus on finding customers. Think the term intrusion marketing and Godin's term interruption marketing.
Outbound marketing is also referred to as Push Marketing where the advertising or promotion is Pushed into the media.
Three successful uses of using this marketing approach are:
(1) Content – Your blogs, articles, videos, etc.
(2) Search Engine Optimization – SEO makes it easier for potential customers to find your content. It is the practice of building your site and inbound links to your site to maximize your ranking in search engines, where most of your customers begin their buying process.
(3) Social Media – using networks to develop authentic relationships that draw qualified customers to your site.
The world of marketing has changed and if we are going to be effective in this new online world, we need to have the awareness of what it takes to do so!